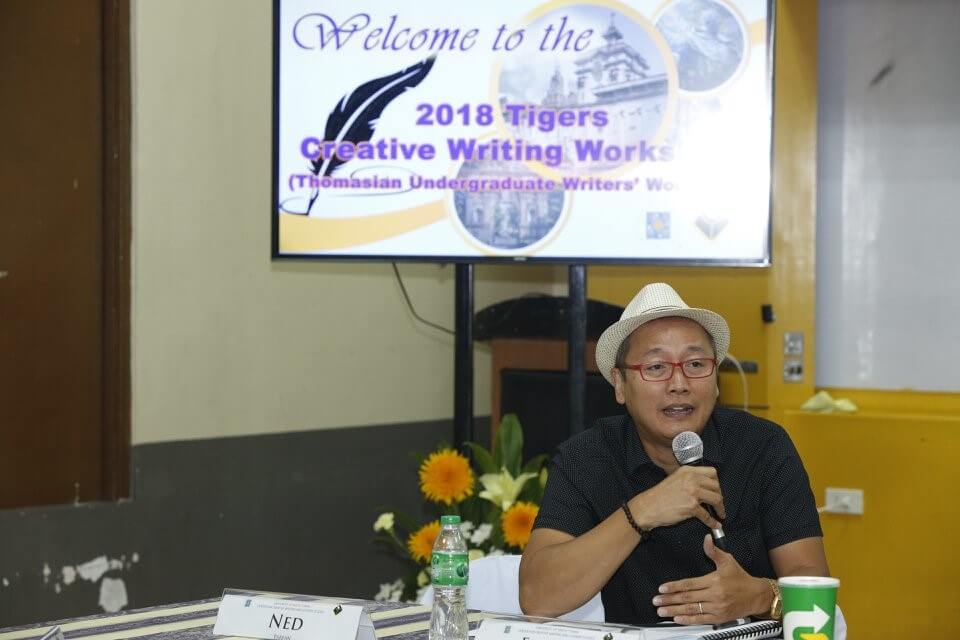 UST Center for Creative Writing and Literary Studies Conducts Undergrad Writers' Workshop
The UST Center for Creative Writing and Literary Studies (UST CCWLS) conducted its Tigers Creative Writing Workshop on June 6-8, 2018 at the Rizal Hall of St. Raymund's Building. This yearly workshop has been established exclusively for Thomasian undergraduate writers and is the 5th in the series since its launch in 2014. It is designed to meet the needs of the campus creative writers from the various faculties and colleges of the University.
2002 Don Carlos Palanca Award winner Prof. Francis Tanglao Aguas, from The College of William & Mary, the second oldest institution of higher learning in the United States after Harvard University, sat as a guest panelist and special lecturer on Playwriting. The two other special lecturers were UST CCWLS Director Cristina Pantoja Hidalgo on Fiction and Creative Nonfiction, and newly named UST CCWLS Resident Fellow Paul Alcoseba Castillo on Poetry.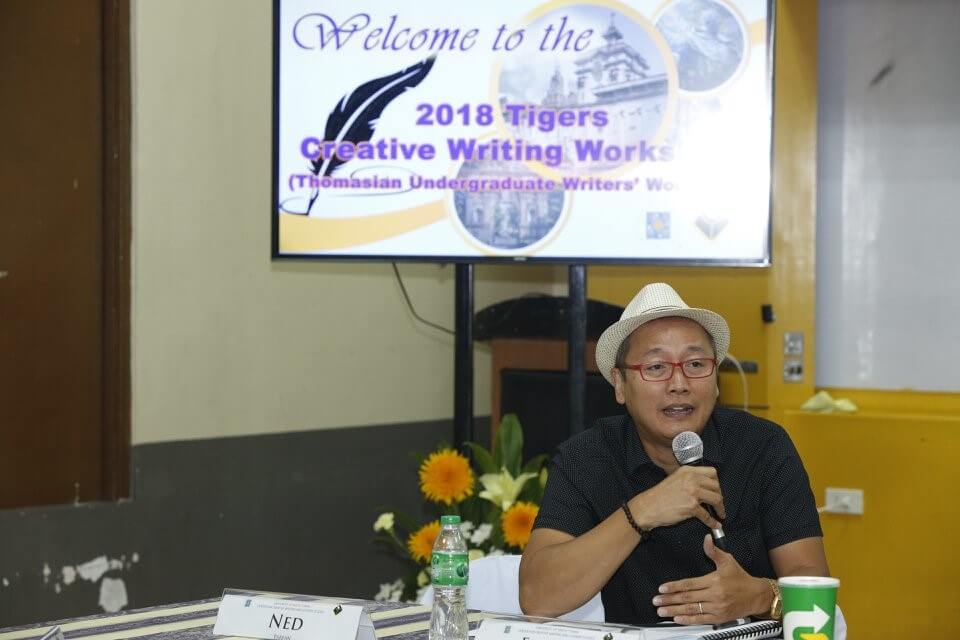 The other panelist consisted of UST CCWLS Assistant Director Ralph Semino Galán, and UST Resident Fellows Augusto Antonio Aguila, Ma. Ailil B. Alvarez, Joselito D. Delos Reyes, Jose Mojica, and John Jack G. Wigley.
The following fourteen students from five of the Pontifical University' academic units were given workshop fellowships: Kisha Aleena Abuda, Matthew Dominic Dimapawi, Maria Antoinette Malicse, Cindel Ong, Jhudiel Clare D. Sosa, and Miguel Sta. Maria of the Faculty of Arts and Letters; Kristine Gemora, Pauline Mae Lim, and Shamaiah Nina Tangpuz of the College of Education; Karl Ben Arlegui, Joshua John Dela Peña, and Nashrene Franczelle Gacutan of the AMV-College of Accountancy; Kyle Irvin Francisco of the College of Commerce; and Rianna Aguilar of the College of Rehabilitation Sciences.
Aside from being part of the workshop panel, Asst. Prof. Pascual and Asst. Prof. Marfil also served as Workshop Coordinators for this year's undergrad workshop.